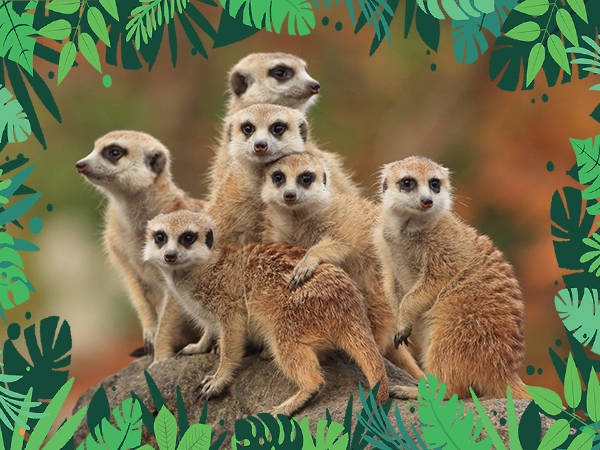 Location Name:
Avon Valley
VIP Animal Encounters - Meerkats
Due to the Autumnlal and Winter months being colder our Meerkats are less active. In order for you to have the full experience these experiences are only available between March & September. Please feel free to buy vouchers as a perfect present for any Meerkat fan and they can book at a later date their actual date and time to meet our marvellous mob.

Meet Natalie, Peter, Steve, Tony & Wanda, the Avon Valley mob of meerkats. Our experienced ranger will give you some treats to feed them while you learn all about the cutest members of the mongoose family. Then get up close with Sammy, a hand reared meerkat, rejected by her mob and loves a human climbing frame! This experience is for ages 7+.